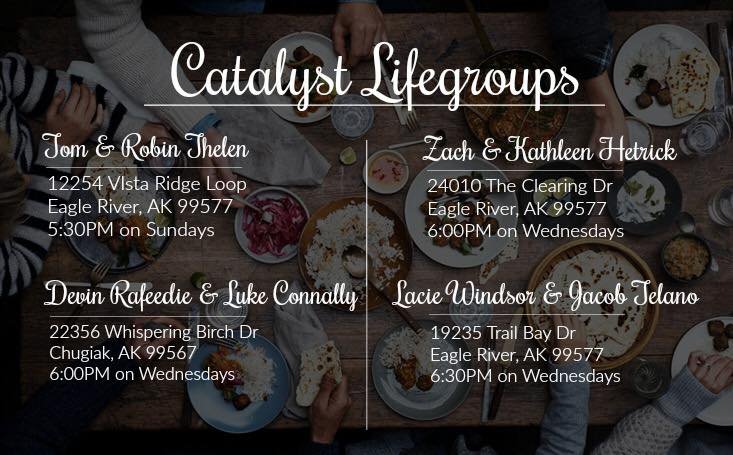 10-4-18 "Old and New Supper"
1) Have you ever celebrated a Passover feast?
2) Why is blood such a powerful image?
3) What are ways you have sensed (tasted and seen) that God is good?
4) What do you find most meaningful about the Lord's Supper?
What's Next?
Starting next week on November 11, 2018 our church will begin a plan together to read through scripture together as a body.
We will accomplish this by going through a reading plan together using a free phone app that you can link to through Read Scriptures.
This time in the word daily will be the basis for how we interact in our life groups and how we grow closer together as a body by growing closer to God daily.
We will use a process together in discovering God's truth while each being challenged to bring something to the table when we meet in our life groups. Please take a minute to watch the video below to better understand where we are going together.
Discovery Bible Study Process
Share one thing you are thankful for and one thing that is stressing you out in a group prayer process.
Ask the group to share what God told them through His Word since the last meeting.
Ask them to share how they were obedient to the previous week's Scripture.
Read Scripture out loud while people follow along in their Bibles.
Have someone else read the same passage out loud while the group listens.
Have someone in the group retell the passage in their own words.
Allow the group to add to the retelling, if necessary.
Use discovery questions to encourage the group to engage the passage.
Sample Questions:
Did anything in this passage capture your attention?
What did you like about this passage?
Did anything bother you? Why?
What does this passage tell us about God?
What does this passage tell us about Man?
What does this passage tell us about living to please God?
Challenge the group to obey God's Word. Have each person share what they are going to do to obey the passage over the next week.
Have the group identify people they will share the passage with during the next week.
Have the group identify people in need and commit to meeting those needs. (start with your LG)
Close in prayer
This process does not have to be followed to a tee but I believe that as you walk through this process as a LG you will begin to see and engage with each other and scripture more naturally when you all come to the table willing to share. God will use each of us to reveal a bigger picture of who He is to all of us.